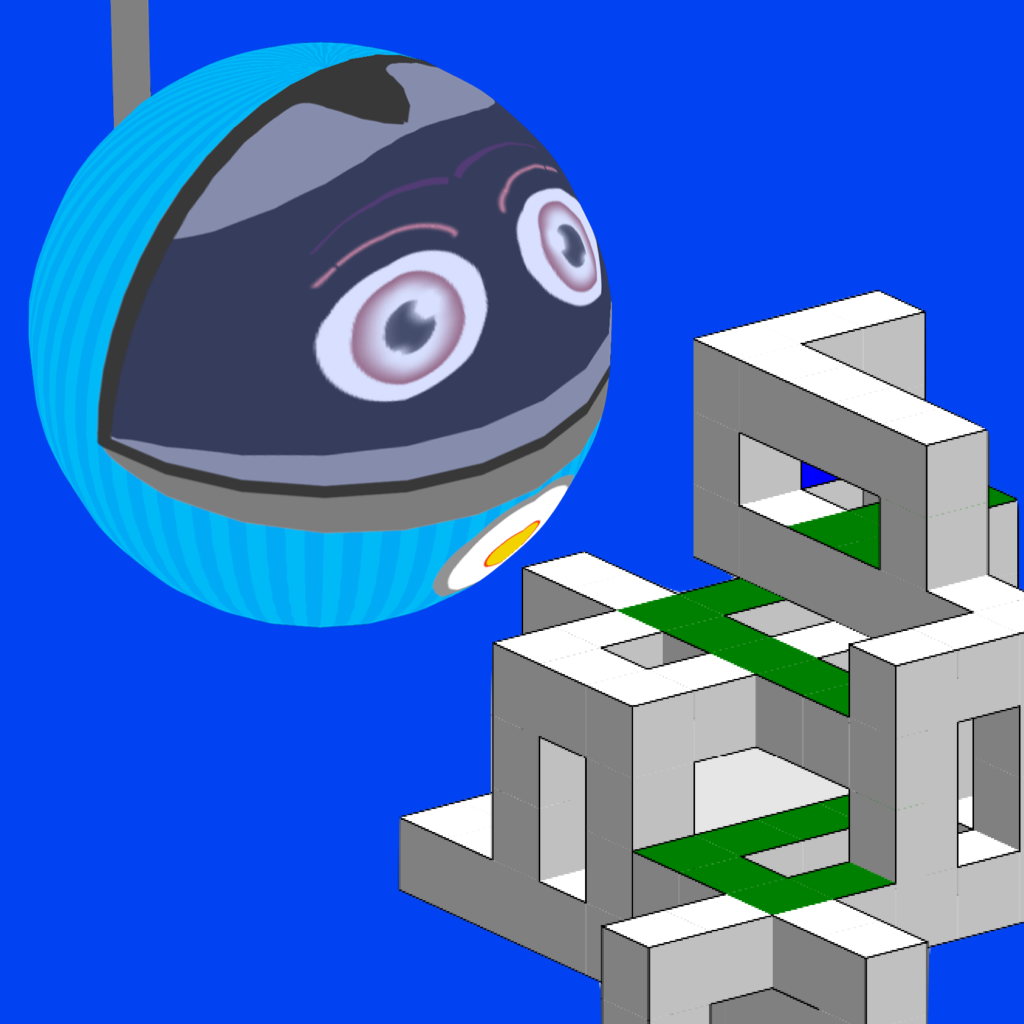 iOS support
V1.5 2020.04.15 released
Escape Game from maze
It is a three-dimensional maze game.
This game is a simple rule that aims to goal point from the start point.
But, memory and your space grasp capacity will be exhausted.
You will get lost in the three-dimensional space.
・You get on the pod and aim for the goal point.
・In addition to your pod, 2-4 pods are running. If you collision another pod, the challenge will fail.
・Every movement consumes energy. If the energy runs out, the challenge fails. Let's charge frequently at the charge corner.
・The goal point cannot be opened unless you collect five colored balls. First, let's collect five colored balls.
・There are 12 stages to challenge. If you do not succeed in the challenge, you will not be able to proceed to the next stage.
・The arrival time higher to the goal point is registered in the game center. Compete with the world and people.